Welcome to Formco Plastics, Inc.

Since 1980, Formco Plastics has strived to meet the needs of our customers with service, expertise and value. Utilizing leading edge technologies, Formco has consistently serviced multiple industries including medical, automotive, marine, agricultural, industrial, recreational, electronics, consumer products, POP and OEM.

From Fortune 500 to small start ups, our main goals have always remained the same: Value, quality, service and attention to detail. Formco Plastics has developed processes to support high volume, close tolerance and zero scrap. Our expert staff is ready to assist you on your next project, large or small. We offer highly competitive prices and quality that is second to none.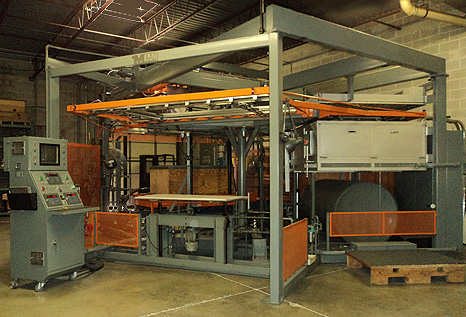 Maac computerized 3-station rotary vacuum former.
Ideal for heavy gauge, large volume jobs.

This versatile machine allows us to utilize multi-stage forming techniques such as pressure forming, snap back forming, billow and plug assist forming to achieve sharpness and detail that rivals injection molding.